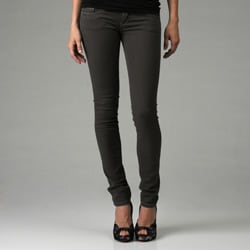 I'm not quite sure why Overstock is having their big Summer Sale today, but I'm NOT complaining! The additional markdowns up to 25% off (and that's down from the big bargains you're already finding on the site!) make today a great day to snag that pair of jeans you've been waiting on.
If you're ready to bust out of your basic blues, here's my selection… but be sure to go to Overstock.com and look through the available options because there are tons of sizes and styles available for both men and women! Here's my pick for today:
Blank Women's 'Silver Fox' Skinny Jeans
Retail: $87 (love how cheap Blank is!)
Price: $22.99
Discount: 74% off
Happy Shopping!
Love,
JP