So, the picture of this sucks, but the jeans themselves are great and definitely worth a try. Overstock has a stellar selection of good men's jeans at great prices, and this brand is one of C.'s favorites.
Click on the picture below to get onto Overstock and buy these jeans!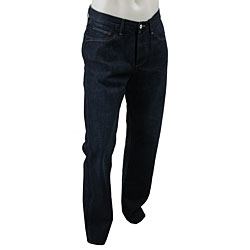 Loomstate Men's Organic Mission Dark
Retail: $180
Price: $34.99
Discount: 80%
Dress him well, treat the environment right and help out your wallet. I'd buy them for C. in a heartbeat if I hadn't blown all my money in Seattle.
Love,
JP