In honor of my upcoming Kasil review, here are some Kasils for you (hint: I gave them a positive review!) Did you miss out on the Billion Dollar Babes' Kasil Sale? Here's your chance to make it up to your backside, and keep your wallet blissful.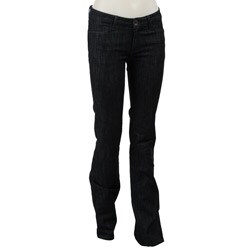 Kasil Denim Bootcut in Broadway
Retail: $170
Price: $32.99
Discount: 81%
Not sure about this cut/style/wash? There are two other pairs at a whopping $39 each, which is the price I paid for my Devious and Noelle cuts. Check them out here!
Have any coupon codes for Overstock? Let me and your fellow DenimDebutante readers know!
Love,
JP